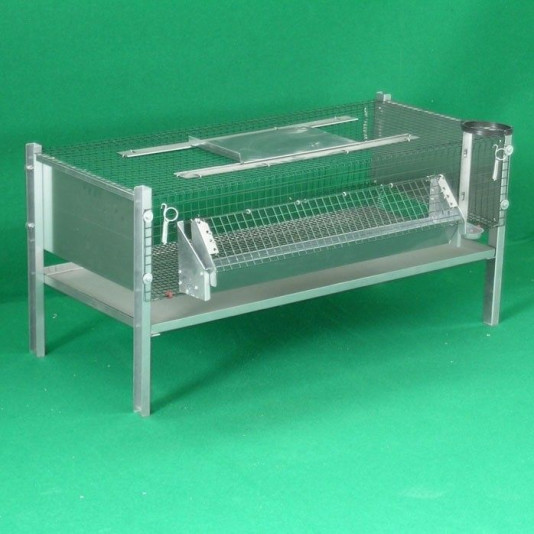  
Cage for fattening quail
Cages for fattening quails made entirely from net and galvanised sheet. Capacity up to 50 quails. It is equipped with feeder, drinker bottle holder, drip tray pull-out sheet plate and top door.
SIZE:
102 x 56 x 48h cm (basket 97 x 46 x 21h)

ferranti154165490
1 other product in the same category:
Select a row below to filter reviews.