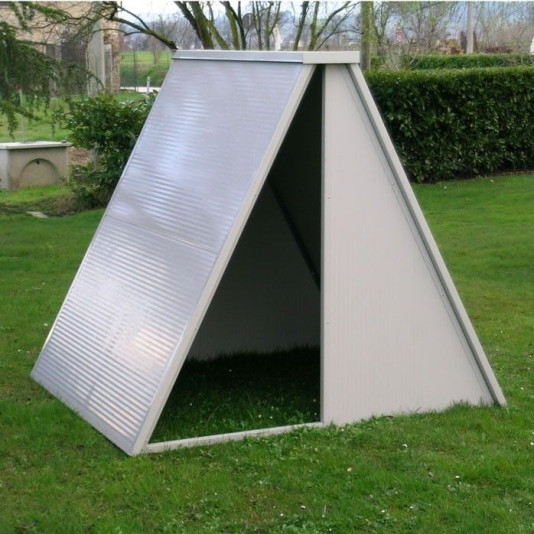  
Shelter in Insulated Panel for sheep, pigs, goats
VAT and shipping costs excluded
Insulated box for pigs, sheep, goats, dogs, made entirely of insulated insulation panels, framed in sheet metal.
** DOWNLOAD THE CATALOG **
This Shelter / House / Ark is made entirely of insulated panels, 3.5 thick, framed with galvanized metal sections. It is suitable for various types of animals, including pigs, sheep, goats, dogs, etc..
SIZE:
186 x 169 x 166h cm (Shelter mod. Small) internal size 175x150 maximum 3 animals
205 x 169 x 182h cm (Shelter mod. Medium) internal size 200x150 maximum 4 animals     
205 x 243 x 182h cm (Shelter mod. Large -ASK A QUOTATION ) internal size 200x225 maximum 5 animals

100% secure payments
2 other products in the same category:
Select a row below to filter reviews.