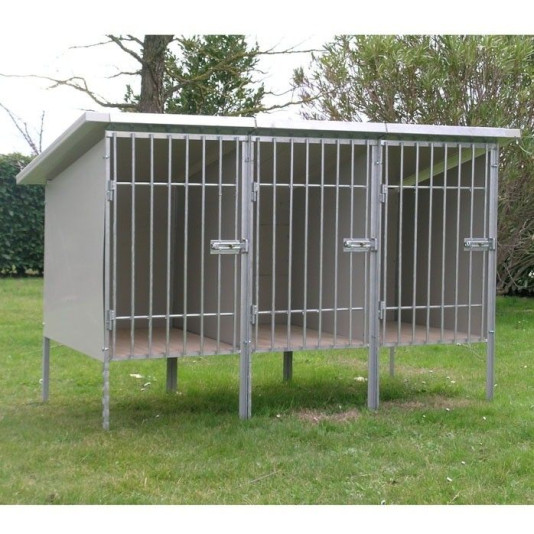  
Kennel for dog Training Center
VAT and shipping costs excluded
Kennel ideal as a temporary shelter, useful for dog training centers or for agility dog training. The workstations have insulated roof, are raised from the ground and have a closure with holder.
** DOWNLOAD THE CATALOG **
The Kennel for dog Training Center is ideal for dogs in temporary dog shelter centers, for dog agility or training. T
hey can be assembled together; the price refers to a single location.
The Kennel for dog Training Centers is made of:
- Structure in galvanized steel
- Side and rear in galvanized and painted sheet
- Tubular front gate with door latch
- Bench in marine plywood, removable and washable
- Roof in insulated panels 3.5 cm thick, framed with sheet metal profiles with lateral projection of about 4-5 cm
SIZE:
62 x 110 x 125h cm (single box)
inner 61 x 82 x 90/70h
100% secure payments
2 other products in the same category: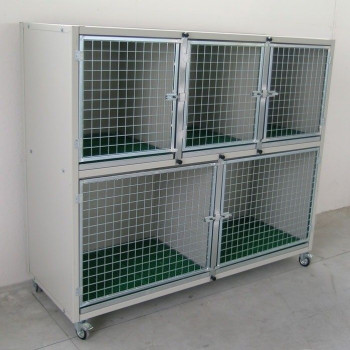 Select a row below to filter reviews.