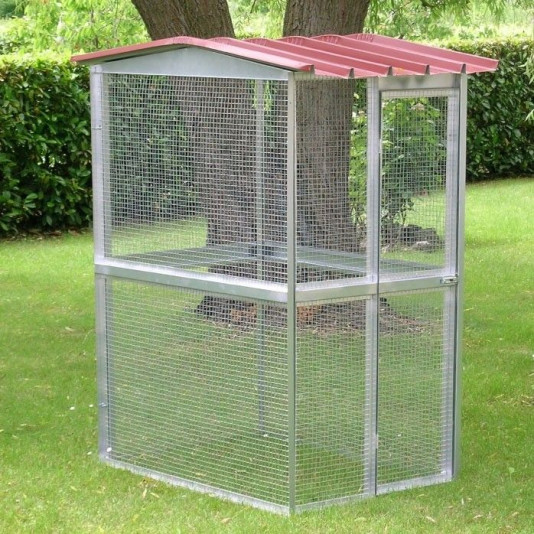  
Aviary mod. Modular
VAT and shipping costs excluded
Aviary for birds such as parrots, hens, quails, doves, pheasants, etc.. The cage is modular, so you can stretch at will by mounting the various compartments.
** DOWNLOAD THE CATALOG **
Modular aviary suitable for various types of birds: parrots, chickens, hens, quails, doves, pheasants, etc.
The cage is made with galvanized mesh panels, 1.9 x 1.9 cm mesh, 0.14 wire, framed with galvanized metal sections; the roof is in corrugated steel. You can have it with the mesh bottom raised  from the floor, mesh 10x1,5 cm, walkable on request (see photo gallery), or with a part in closed in wooden (see our Cattery).  It is equipped with a 39 x 150h door. Mounting more modules in series, you can create compartments with a partition and door, or make it all communicating. Mesh gates and panels are also available in order to make tailored aviaries.
SIZE:
123 x 87 x 175h cm (each module)
100% secure payments
2 other products in the same category:
Select a row below to filter reviews.