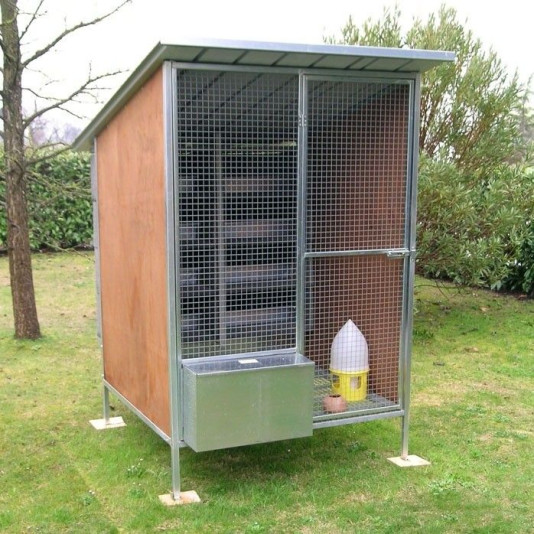  
Aviary for Pigeons 8 or 10 pair
Our Aviary for doves / pigeons, consisting of:
- Supporting structure in tubular galvanized
- Sides in treated marine plywood 1,5 cm thick
- Front in net, 2.5 x 2.5 cm mesh 0.2 wire, complete with door with lockable latch
- Mesh bottom walkable, mesh 3x3 cm
- Nests in expanded clay, with removable blade for easy cleaning
- Feeder in metal sheet 4 compartments, with level adjustment, which can be filled from outside
- Automatic drinker model Siphon
- Bowl for grit (mineral salts)
- Corrugated metal sheet roof
n.b.: for shipments by courier we use wooden nests of the same size.
It is suitable for professional use and for intensive farming. It can be mounted in series, and removing the shared dividers can create an aviary for 20, 30 or 40 or more pairs.
SIZE:
140 x 176 x 200h cm (Aviary 8 pairs)
inner 122 x 120/97 x 162/142h
140 x 176 x 226h cm (Aviary 10 pairs)
inner 122 x 120/97 x 188/168h
2 other products in the same category: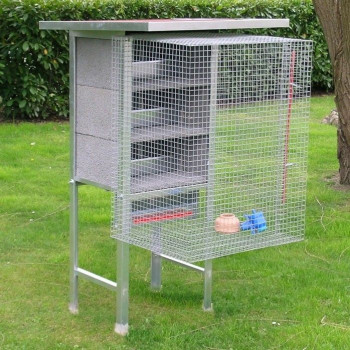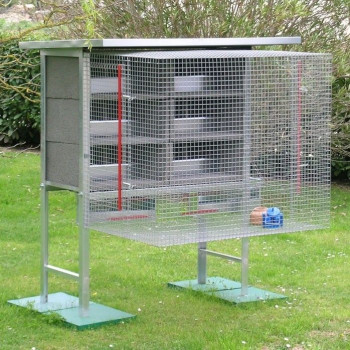 Select a row below to filter reviews.