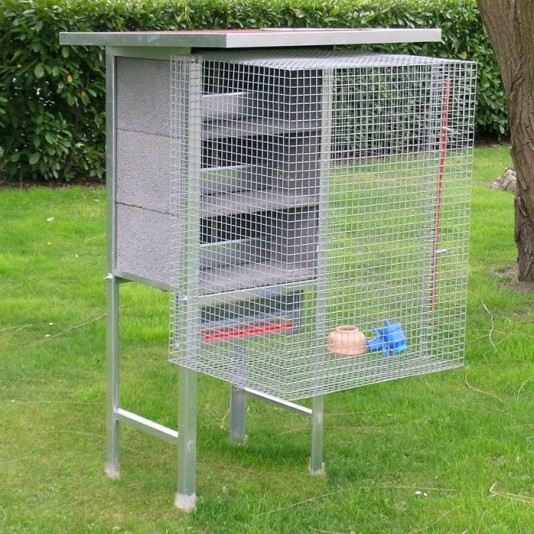  
Aviary for Pigeons 3 pair
VAT and shipping costs excluded
Aviary for 3 pairs of pigeons, structure in galvanized sheet metal. Complete with nests and accessories.
** DOWNLOAD THE CATALOG **
Our Aviary for 3 pairs of doves / pigeons, consisting of:
- Structure in galvanized steel
- Frontal basket in net, 2.5 x 2.5 cm mesh, 0.2 wire
- Nests in expanded clay, with removable blade for easy cleaning
- Sliding feeder, which can be filled from the outside
- Automatic drinker model Spain, with autofill
- Bowl for grit (mineral salts)
- Side access door for cleaning
- Corrugated metal sheet roof
n.b.: for shipments by courier we use wooden nests of the same size.
SIZE:
92 x 120 x 166h cm (basket 79 x 61 x 102h)
100% secure payments
2 other products in the same category: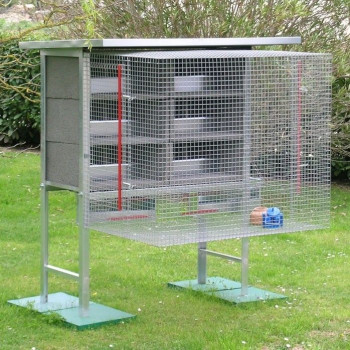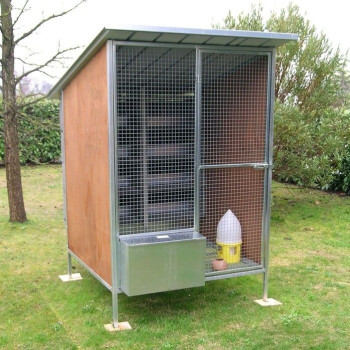 Select a row below to filter reviews.